I'm just writing a Bible Study commentary on the gospel of Luke as an introduction to Christianity.
I wanted to share what I wrote about repentance, and my personal story of how adopting a sabbath day of rest each week has transformed my mental health.
---
Luke 13:1 At that time some people reported to Jesus about some Galileans whom Pilate had executed while they were sacrificing animals. 2Jesus replied to them, "Do you think that this happened to them because they were more sinful than other people from Galilee? 3No! I can guarantee that they weren't. But if you don't turn to God and change the way you think and act, then you, too, will all die. 4What about those 18 people who died when the tower at Siloam fell on them? Do you think that they were more sinful than other people living in Jerusalem? 5No! I can guarantee that they weren't. But if you don't turn to God and change the way you think and act, then you, too, will all die."
---
I love how the GOD'S WORD Translation replaces the word repent with "change the way they think and act".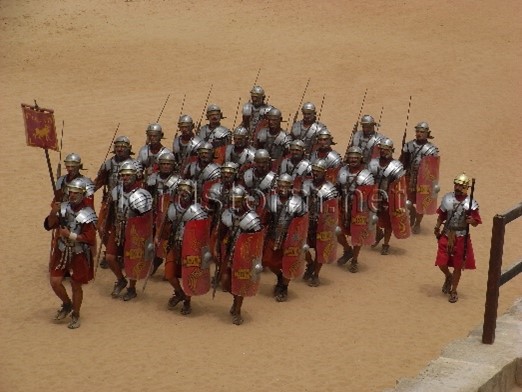 Some claim it's a Roman military term, used when the drill sergeant commands the troops to turn 180° to face the opposite way.  I once took my home Bible study group outside on our large deck to do some marching drill: "Left. Right. Left. Right. … Halt. Repent. Left. Right…"  It was a fun excursion and a lesson they'd not forget.  It turns out this is historically incorrect, but it's a handy picture.
Repentance seems to have a stigma like "Oooo, they've been bad".  But I see that repentance needs to be a lifestyle.  It shouldn't be a big deal and it should become natural as we mature as Christians.  Often in life, we need to repent or "change the way we think and act".  For example, someone diagnosed with diabetes has to drastically change their diet.  Or someone who's had a heart attack.  Repentance is a good thing.  It improves our lives and health.  This applies to our spiritual life too.  A year ago, I suffered a burnout and had to walk out on work for a couple of weeks sick leave.  I saw a counsellor, who saw that I was very busy and advised me to cut back on commitments and take a Sabbath like the Jews do.
Exodus 20:8 "Remember the day of rest by observing it as a holy day. 9You have six days to do all your work. 10The seventh day is the day of rest—a holy day dedicated to the Lord your God. You, your sons, your daughters, your male and female slaves, your cattle, and the foreigners living in your city must never do any work ⌞on that day⌟. 11In six days the Lord made heaven, earth, and the sea, along with everything in them. He didn't work on the seventh day. That's why the Lord blessed the day he stopped his work and set this day apart as holy.
Jesus had a few things to say about the Pharisees extremely legalistic definition of "work". For me, I don't do a Sabbath as a religious obligation, but as a weekly mental health day.
Growing up as a Christian, on Sundays, I'd quite religiously avoided any regular work, but the day would be filled with God's work with church activities. I never actually rested. As a lay-minister, Sundays isn't a day of rest, so it made sense to follow the Jewish timing. For the Sabbath, I avoid appointments, regular work, projects, and study. Ideally, I should spend time with family. I take long baths and walks, read a book, go for a casual bike ride, or watch a movie. Sometimes I get bored, and I think that means I'm doing it right. I once played a computer game to fill the afternoon and got up feeling drained and thinking I need to limit that to an hour or so.
After several weeks, I found that I had so much more energy to do things. I would push myself to get things done because I can rest on Saturday. It feels like a form of fasting, sacrificing my Saturdays to rest. I just have to get those Saturday jobs done during the evenings. But my mental health seems to be perfect for the first time in my life.
Anyways, let's get back to repentance.  We don't just repent once when we choose to follow Jesus, but gradually, the Holy Spirit prompts us to make changes in our lives – to give up that one thing that's holding back our spiritual growth, or to make a change to take the next step.  God might prompt us to give up smoking, or marry the person we're sleeping with, or commit to a particular service, Bible study or prayer.  If he does, that's a good sign that you care about this relationship with him and you're growing as a Christian.
I pray you'll be blessed by these thoughts.
Shalom
– Brent