Pharmakeia and "the end is nigh" – lies
I received a flurry of messages from a friend who propagates antigovernmental slander regarding current events. This is my ranted reply.
Pharmakeia
Pharmakeia is the use of medicine, drugs, or spells – according to Strongs 5331. The Bible encourages us to use medicines in various verses. So, we can't just chuck every medical practice in the "pharmakeia" bucket.
"5331 pharmakeía (from pharmakeuō, "administer drugs") – properly, drug-related sorcery, like the practice of magical-arts, etc. (A. T. Robertson)."
This is particularly when pagan practices use mind-altering drugs in conjunction with their practices. Today we see the legalization of psychoactive drugs in conjunction with a rampant increase in sexual immorality and drug-rape. It's rumoured that Satanists use drugs to pacify women in ritual sex and fuel men's sex drive. The connection of drugs and orgies was also common among the hippies. Drug cartels are known for drugging their sex slaves for compliance. This is pharmakeia.
The COVID jab is not even a drug. It is a simulation of a virus to train your immune system against the real thing. Your promotion of ivermectin, which is a drug, is closer to pharmakeia.
The end is nigh
Regarding the events of Revelation unfolding. That's bullshit! People have been perpetrating that lie since forever. We're not seeing anything nearly as terrible as the events described in Revelation unfolding before us, and the world is nowhere bad enough for God to have to step in like he did in Noah's time or with Sodom and Gomorrah.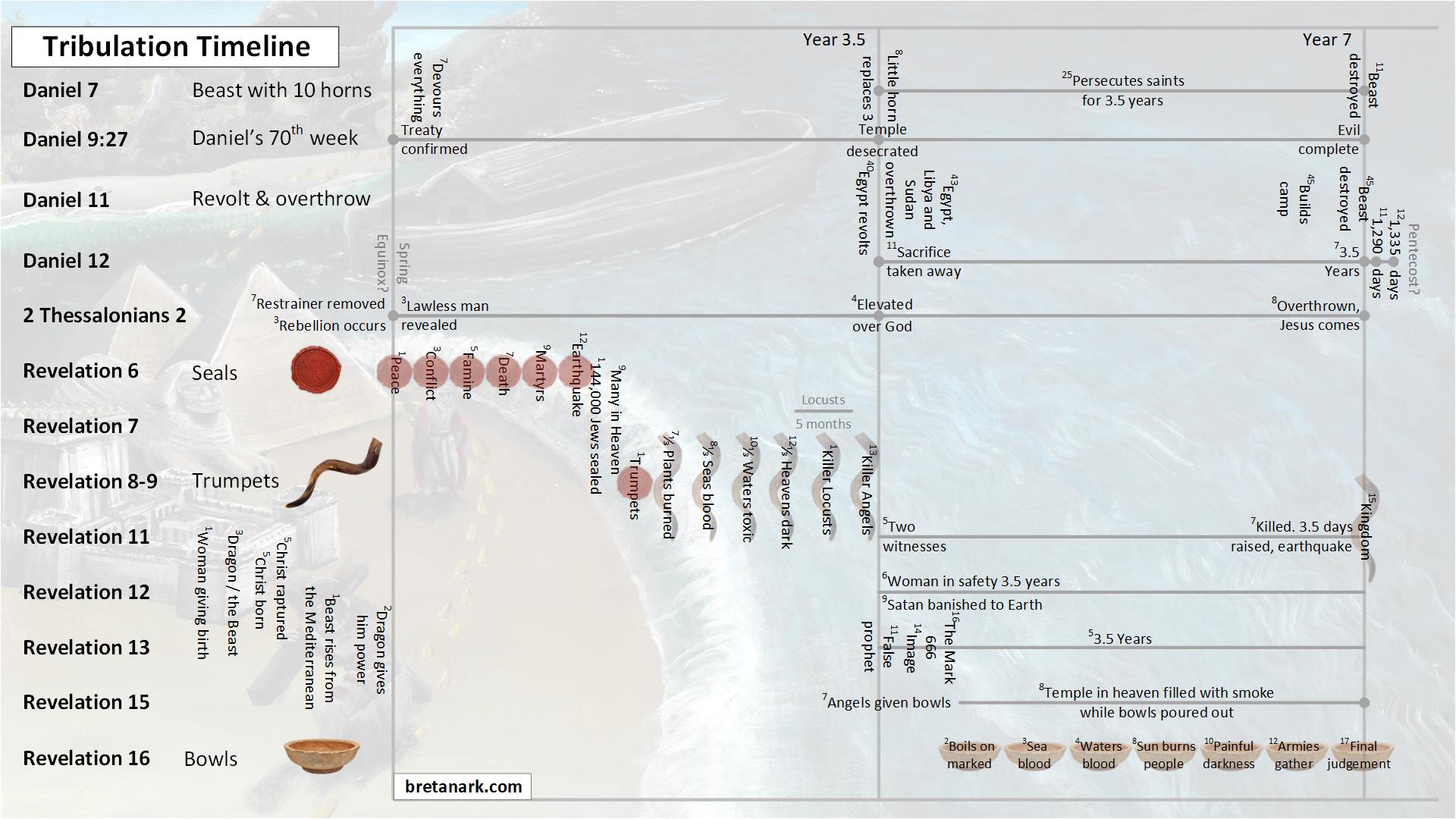 Examine the scriptures from this timeline. None of this is happening. We're just seeing the birth pains that have been around since Adam's fall. Current events are nothing special, or disproportionately intense compared to past events. We're just seeing another little pandemic, which a bunch of anarchists (Anonymous) are twisting to undermine the governments God has appointed over us.
You've been sucked in by those who've idolized the "doctrine of imminence" to the extent that every scripture is twisted to conform to their idolatry.
Luke 21:8 Jesus said, "Be careful that you are not deceived. Many will come using my name. They will say, 'I am he!' and 'The time is near.' Don't follow them!
The people you're listening to are following this obnoxious and perpetual pattern of those claiming, "the end is nigh", whom Jesus warned us about in Luke 21:8. They come, and they go. They preach the signs of Matthew 24 as proof that "the end is nigh" – signs Jesus told us not to worry about. Jesus later describes the Tribulation itself, where there'll be all kinds of upheavals, described more fully in Revelation.
We're nowhere near the Tribulation. There's no sign of the 10-kingdom empire, restored from antiquity, which must include Egypt, Libya, and Sudan, which the Antichrist overthrows. Something drastic must happen for that new world power to arise, which will bring in the Antichrist, who will unite the world under his tyrannical government. These guys in their idolatry present all the scriptures back to front to deceive the whole world and distract Christians from making disciples. It seems to me that the disunity being sown in America is preparing the way for a catastrophic geopolitical shift.
Regarding your other flurry of messages, I've spent so much time examining such claims and found them to all be rooted in lies. I know that government doesn't get it right all the time. We're all trying to work things out as we go and we're reacting to an ever-changing scenario. There's certainly a group who will twist everything to undermine our governments, claiming the vaccine is the Mark of the Beast is one of the most obnoxious lies they spread.
Romans 13:1 Let everyone submit to the authorities over them. Because there's no authority without God. They are appointed by God.
See also https://bretanark.com/Books/end/AreGovernmentsCreatingAOneWorldGovernment
– Brent